MegaSquirtPNP
™
Plug-N-Play Standalone Engine Management System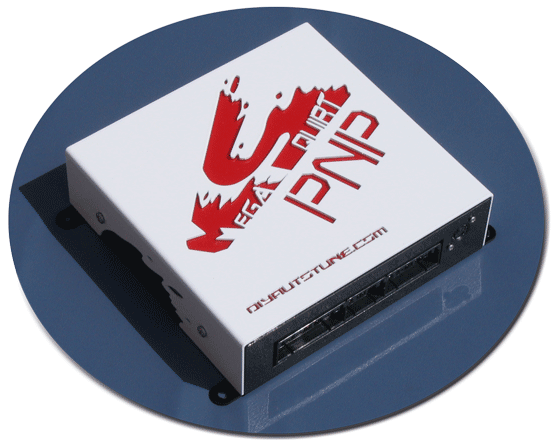 MegaSquirtPNP Features
The featureset of each model MSPNP may vary a bit. Here's where you'll find the various models and their features...
Home Pictures Features Installation Downloads Dyno Results What's Next?

The MegaSquirtPNP™, as with any programmable engine management system, may not
be legal for use on pollution controlled vehicles and is therefore produced and sold for off road/race use only. Check federal/local laws.
MegaSquirtPNP™, MSPNP™, MegaSquirt PNP™, and MS PNP™, are trademarks of Hoffmann Innovations, Inc d/b/a DIYAutoTune.com.