MegaSquirtPNP
™
Plug-N-Play Standalone Engine Management System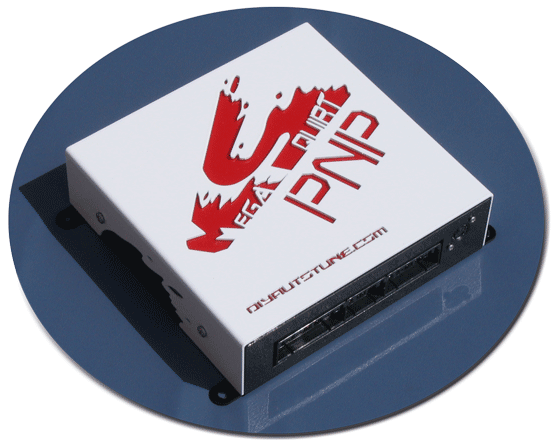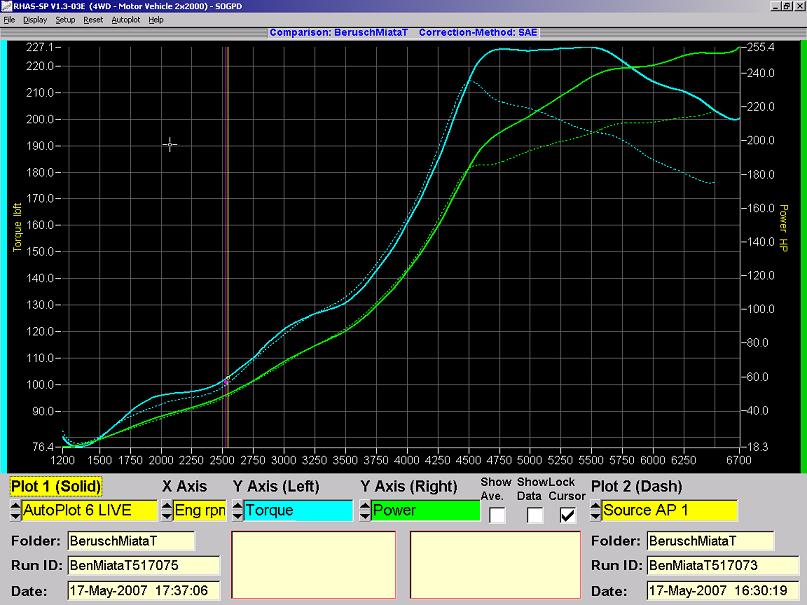 Ben Berush's Greddy Turbo'd 91 Miata 5/17/07
MegaSquirtPNP MM9093 EMS (of course)
Stock Internal 1.6l, Greddy Turbo Kit with custom Intercooler (FMIC) and Ebay BOV
440cc injectors, stock regulator, Walbro 190lpr FP
2.5" Downpipe, 2.25" Exhaust splitting into dual 2.25" outlets.
227 wtq / 255 whp on a DynaPack 4000 (Pump 93 octane), 15psi tapering down to 13psi by redline
Datalog from this pull:

Home Pictures Features Installation Downloads Dyno Results What's Next?

The MegaSquirtPNP™, as with any programmable engine management system, may not
be legal for use on pollution controlled vehicles and is therefore produced and sold for off road/race use only. Check federal/local laws.
MegaSquirtPNP™, MSPNP™, MegaSquirt PNP™, and MS PNP™, are trademarks of Hoffmann Innovations, Inc d/b/a DIYAutoTune.com.