MegaSquirtPNP
™
Plug-N-Play Standalone Engine Management System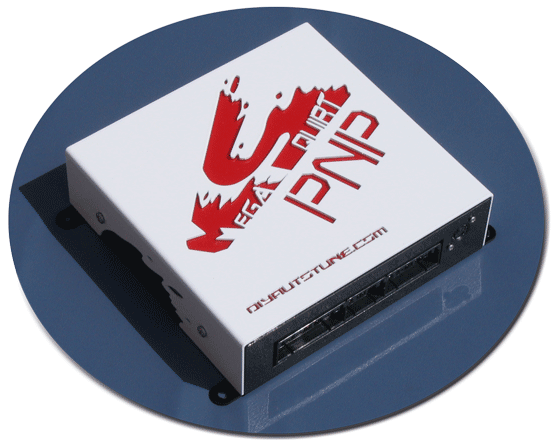 So what's next with MegaSquirtPNP?
Big things are about to happen with the MSPNP lineup. Several new models are nearly ready to be released covering more cars than ever, Japanese, Euro, as well as Domestics are in the works. It won't be long now.
Follow us on Facebook to hear the latest news and release dates!
Can't wait? Don't see an MSPNP model available for your car/truck? Willing to put a little effort into building your own PNP EMS? Check out the DIYPNP EMS. With a massive application list that grows larger all the time. Click here for more info.
Home Pictures Features Installation Downloads Dyno Results What's Next?

The MegaSquirtPNP™, as with any programmable engine management system, may not
be legal for use on pollution controlled vehicles and is therefore produced and sold for off road/race use only. Check federal/local laws.
MegaSquirtPNP™, MSPNP™, MegaSquirt PNP™, and MS PNP™, are trademarks of Hoffmann Innovations, Inc d/b/a DIYAutoTune.com.