MegaSquirtPNP
™
Plug-N-Play Standalone Engine Management System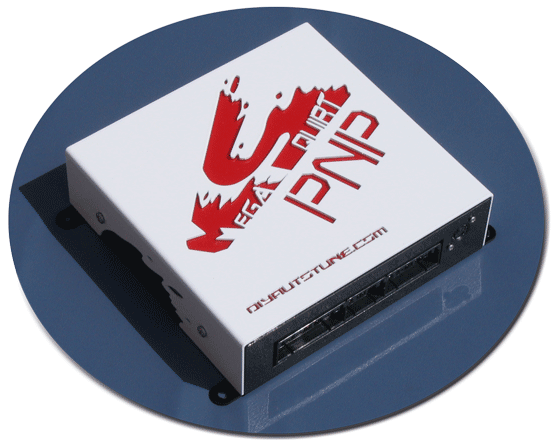 Click here for the new Generation 2 documentation.
Three models are currently available for the 1990 thru 1997 Mazda Miata, manual tranny cars.
Click on any of the links below for features, installation info (30-60 minutes), dyno results, and more!
Home Pictures Features Installation Downloads Dyno Results What's Next?

The MegaSquirtPNP™, as with any programmable engine management system, may not
be legal for use on pollution controlled vehicles and is therefore produced and sold for off road/race use only. Check federal/local laws.
MegaSquirtPNP™, MSPNP™, MegaSquirt PNP™, and MS PNP™, are trademarks of Hoffmann Innovations, Inc d/b/a DIYAutoTune.com.